Thermylene® Polypropylene Compounds
Lightweight Material for a Bright and Comfortable Interior
SoForm™
A Glass Fiber Reinforced Polypropylene for Soft
Touch Interior Applications (PP compound)
Thermylene® – Glass-Fiber Reinforced
Polypropylene Compounds

The Asahi Kasei Thermylene® grades are engineered polypropylene compounds based on a blend of polyolefins with various components such as fillers and reinforcements, impact modifiers, pigments and additives.
The Thermylene® grades offer a wide scale of properties and are used in a variety of applications in the automotive (interior, exterior, underhood, electric), electrical, home and furniture industry.
The enhanced properties of the Thermylene® grades yield an attractive cost/performance balance when compared to traditional engineering thermoplastics.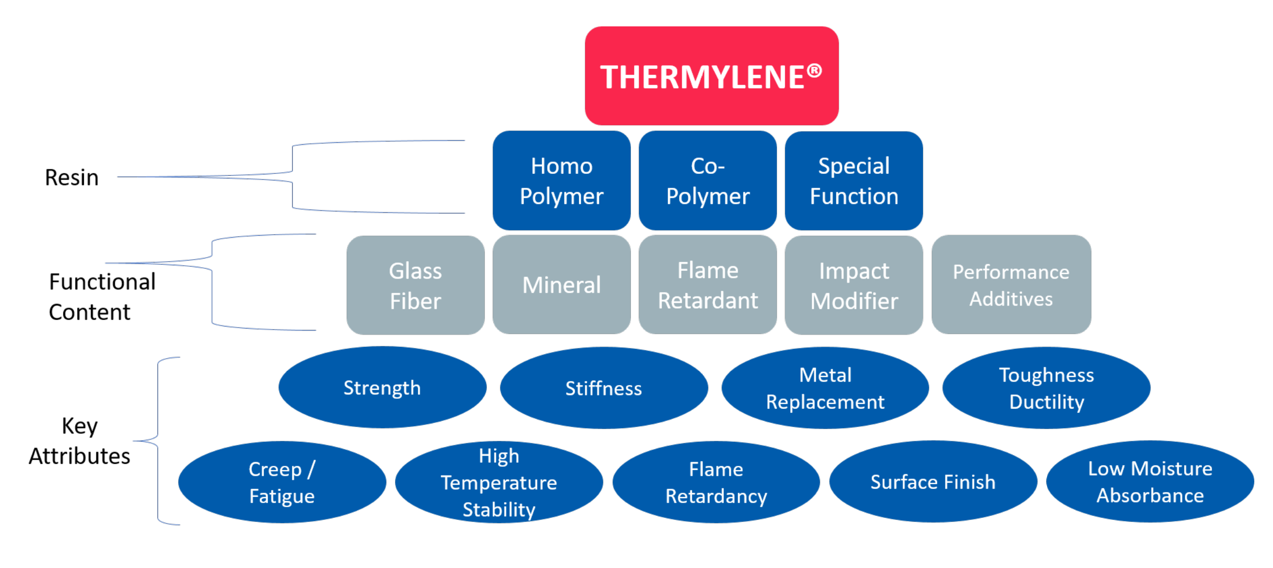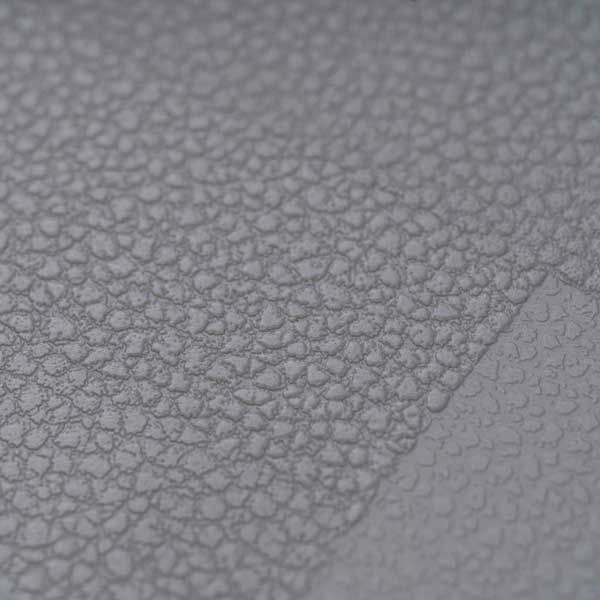 Thermylene® SoForm™ – A Glass-Fiber Reinforced Polypropylene With Excellent Haptic And Scratch Resistance

SoForm™ features an excellent scratch resistance with haptic surface feel and improved durability. It also offers key benefits such as low gloss, low emissions, chemical resistance, and structural performance.
Currently, soft touch paint, over-molding or a foam in place with skin has been required to meet these customer demands. SoForm™ is an alternative to improve the design, logistics and value chain of the production process. As the material eliminates the needs to paint, over-mold or foam in place, it can provide additional cost-savings and eco-friendly options for the manufacturer.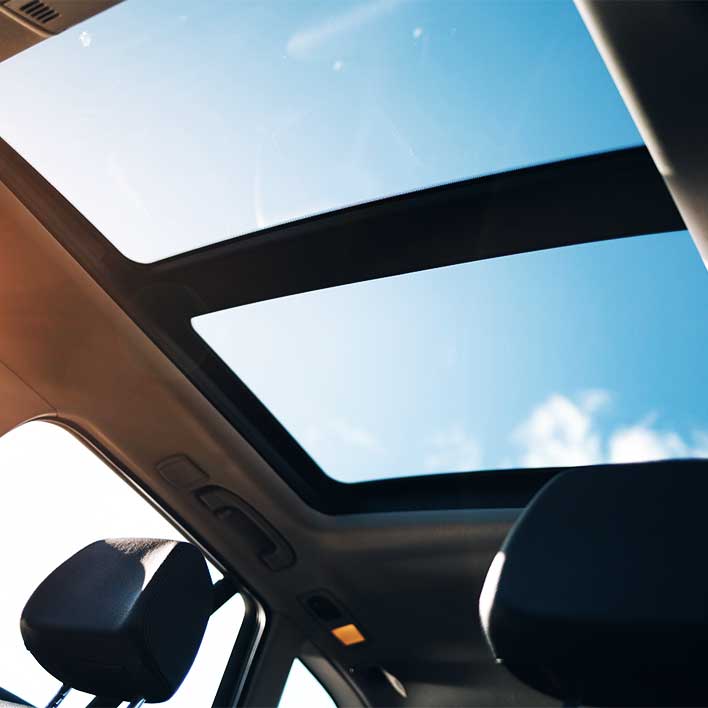 Thermylene® P10 And P11 – Glass Fiber Reinforced High Performance Polypropylenes
The P10 (30% GF) and P11 (30% GF) grades are characterized by high strength and high flowability – features that make this material ideal for structural applications and thin walling.
Thermylene® En-Light™
Mineral filled PP Compounds with reduced density to save weight without compromising on mechanical properties.
Thermylene® Element™
Hydrophobic (Ice repelling) PP Compounds
Element™ is designed to provide a hydrophobic part surface to repel ice and water build-up in cold conditions. Element™ can also help repel surface stains from coffee, sunscreen, etc for a stain-free and longer service life. It can be designed with tailored mechanical properties, weathering and scratch resistance.